The GameFi Sector and Meme Coins Continue to Dominate with Shiba Inu (SHIB), Xchange Monster (MXCH) and The Sandbox (SAND) Growing Rapidly
The crypto world is experiencing troubling times as Bitcoin keeps dropping in value, along with some of the well-known coins and tokens like Ethereum, Solana and BNB. Crypto analysts and experts still believe that investors should not be discouraged by this because judging from the past things will not remain this way.
This could be the time to look at alternative coins and new projects, the GameFi sector is still growing with coins like Xchange Monster (MXCH) and The Sandbox (SAND) taking big strides to dominate the gaming industry. Also, the well-known meme coin Shiba Inu (SHIB) manages to keep afloat during the bearish run the market is facing.
A Meme Coin Great Shiba Inu (SHIB)
Shiba Inu is an ERC-20-based token built on the Ethereum blockchain and launched in August 2020. Shiba Inu is a decentralised meme token that wants its community to be its focal point. Unlike many other meme coins created on the centralised Binance Smart Chain, Shiba Inu was created on Ethereum due to its straightforwardness and purposeful blockchain.
Shiba Inu rose from nothing in 2020 to surpass Dogecoin in 2021 becoming the top meme coin by market cap. SHIB is known as the "Dogecoin Killer" and has over a million users. It has even turned into a household name and is highly viral on social media, especially during the times it has skyrocketed in appreciation.
Create What You Love and Love What You Create with The Sandbox (SAND)
The Sandbox vision and goal is to create an interactive metaverse that will give players the freedom to create virtual worlds and games collaboratively without the interference of central authorities. The Sandbox is a digital world where players build, create, have a chance to own the future, and make money by using non-fungible tokens and SAND, the platform's utility token. Players are given the chance to create digital assets in the form of NFTs, and then put them up in the marketplace. The Sandbox virtual world consists of digital real estate and land.
The Sandbox NFT marketplace allows users to trade in-game assets, using The Sandbox's native token SAND. The assets acquired can then be mixed with LAND using Game Maker to produce games; these NFTs can be land, entities and items of clothing which can all be used within The Sandbox.
Xchange Monster (MXCH) The Future of the GameFi Sector
Xchange Monster is a new project taking big strides in the GameFi sector, a groundbreaking aspect of this project is that whilst still in the first phase of its presale they have already launched a working product. The Monster Wallet was created so users could have easy access and monitor their in-game assets and cryptocurrencies.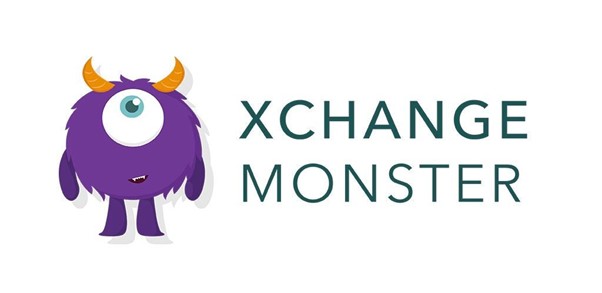 As well as a functioning app, they have unique features like Monster Exchange which will enable the trading of cryptocurrencies through its sophisticated exchange system. Users will also be allowed to store their gaming coins on Monster Exchange which will be immediately available on the Monster Wallet App. Another feature is Monster Pay, which is a decentralised payment gateway that will be put in place so that all operations within the Xchange Monster ecosystem will be processed thoroughly and cautiously.
Operators using Monster Pay will be charged 1% for every transaction made. Although additional fees may occur, it is important to remember Xchange Monster wants to improve profits for the gaming community and game publishers. Hence why they will remove any fees that other cryptos add when users make deposits, withdrawals and settlements.
Final Thoughts
There is a lot to look forward to regarding the potential Xchange Monster (MXCH), Shiba Inu and The Sandbox. The increasing adoption of the GameFi sector has turned a lot of heads, Xchange Monster could push the gaming industry even further, it would be worth doing the research before purchasing any tokens.
Xchange Monster (MXCH)
Presale: https://xchangemonster.boostx.finance/register
Website: https://xchangemonster.com/
Discord: https://discord.gg/M5hu5HwbeJ
Telegram: https://t.me/xchangemonsterofficial
Twitter: https://twitter.com/Xchange_Monster
Disclaimer: This is a paid release. The statements, views and opinions expressed in this column are solely those of the content provider and do not necessarily represent those of Bitcoinist. Bitcoinist does not guarantee the accuracy or timeliness of information available in such content. Do your research and invest at your own risk.
Gain a broader understanding of the crypto industry through informative reports, and engage in in-depth discussions with other like-minded authors and readers. You are welcome to join us in our growing Coinlive community:
https://t.me/CoinliveHQ