Four Meme Coins in the Market That Could Revolutionise Your Finances in 2023
In this article, we will explore four meme coins that we believe will revolutionise your finances in 2023. These coins are RoboApe (RBA), Dogecoin (DOGE), Baby Doge Coin (BabyDoge) and Dogelon Mars (ELON). They all have unique features that make them attractive purchasing opportunities.
RoboApe (RBA)'s Future Looks Bright
The RoboApe (RBA) project has been closely followed since its announcement. The project, which performed very well in the presale process, is attracting attention, mainly thanks to its deflationary policy. The developers state that although the RoboApe project is a meme coin, it will maintain its value in the long run and continue earning its popularity.
RoboApe (RBA) burns a certain percentage of every transaction within the ecosystem, per its financial policy. Thus, it is ensured that the amount of tokens available in the market is constantly reduced. The token aims to protect its value in the long term in this way and to bring it to its holders.
Within the scope of the project, it is also planned to create a training program called RoboApe Academy. This program is aimed to provide training on cryptocurrencies and blockchain technology.
RoboApe is also working on an NFT collection promoting the ecosystem. It is thought that this program which is planned to reach large masses, will significantly increase the number of users in the ecosystem.
Working on collaborations in the field of gaming, RoboApe plans various sponsorships for esports. As a result of this aggressive marketing strategy, the RBA token is expected to gain value rapidly.
Dogecoin (DOGE): Accumulated the Largest User-Base Among Others
Dogecoin (DOGE) is named after a famous internet character. The dog-themed cryptocurrency gained global attention in a short time, thanks to this mascot. The token was designed to be a more accessible and friendlier currency. Thus, it was thought that it would be possible to access users who want to eliminate the complexity of BTC.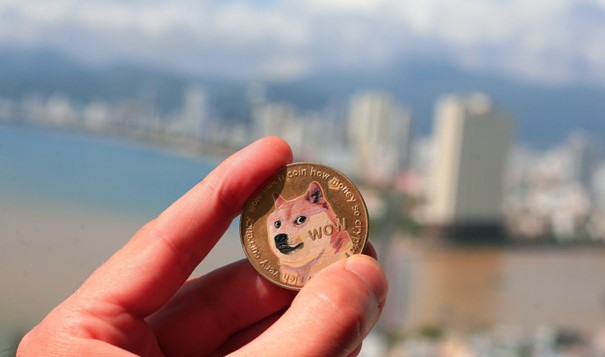 Dogecoin has one of the most active and largest communities compared to its peers. The token has a Twitter audience and several wallets reaching millions of people. DOGE is also used for tipping purposes to fund various projects.
The most important feature that distinguishes the coin from the others is its inflationary structure. There are no restrictions on Dogecoin (DOGE) in circulation.
Growing Steadily: Baby Doge Coin (BabyDoge)
The Baby Doge Coin project is an ecosystem using BSC infrastructure. Baby Doge Coin (BabyDoge), one of the projects that emerged by being influenced by the meme token trend, was inspired by Dogecoin.
Due to the intense interest in meme tokens, the Baby Doge Coin (BabyDoge) project has also managed to reach a serious user base. BabyDoge token, which started to be listed on the stock exchanges in the second half of 2021, has increased by 1000% and has been followed by many.
Dogelon Mars (ELON): A Coin of Mysteries
In a short time, the project gained more than 250 thousand followers on various social media platforms. In this way, the Dogelon Mars project accumulated a strong community, but its creator is still unknown.
The project, which does not work as a management token, also does not provide security. It has been claimed that Dogelon Mars (ELON) that it is a fork of Dogecoin (DOGE), but it has not been proven. The Dogelon Mars project, which followed the same path as other joke coins in terms of supply, sent half of the supply to Ethereum founder Vitalik Buterin and promised to burn the rest.

RoboApe is a company that is looking to revolutionise the world of finance, and their coin APE looks like it could be a big player in the market. If you're interested in buying into this company, now could be a good time.
Read more about RoboApe (RBA) here:
Presale: presale.roboape.io/register
Website: roboape.io
Telegram: https://t.me/ROBOAPE_OFFICIAL
Disclaimer: This is a paid release. The statements, views and opinions expressed in this column are solely those of the content provider and do not necessarily represent those of Bitcoinist. Bitcoinist does not guarantee the accuracy or timeliness of information available in such content. Do your research and invest at your own risk.
Gain a broader understanding of the crypto industry through informative reports, and engage in in-depth discussions with other like-minded authors and readers. You are welcome to join us in our growing Coinlive community:
https://t.me/CoinliveHQ