Top 5 VR & AR Crypto Coins to Watch in 2022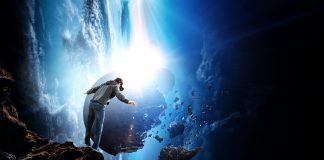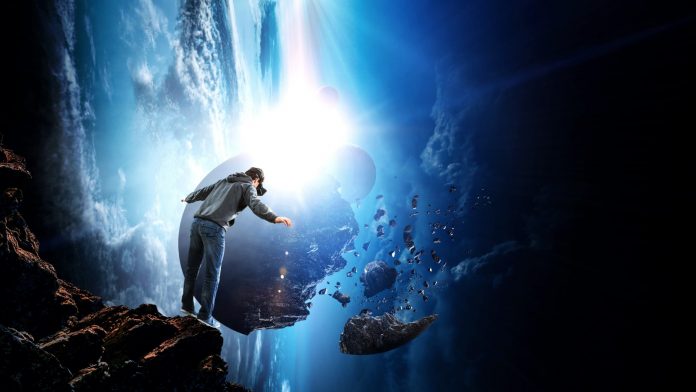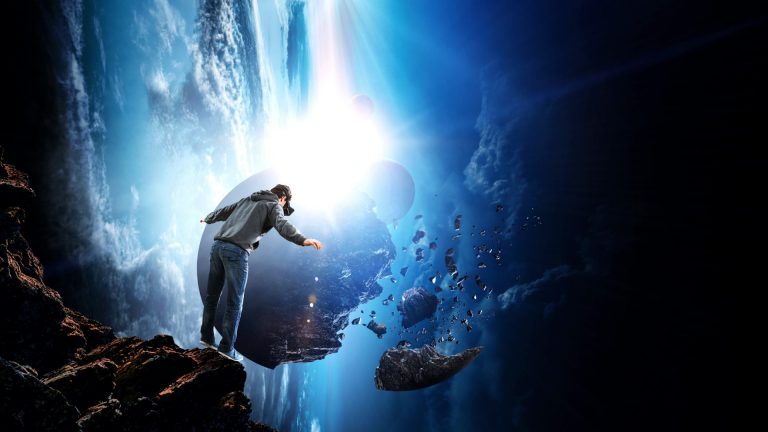 A technology known as Virtual Reality (VR) is used to generate an immersive artificial world that can resemble or surpass reality. There are many applications for virtual reality, including those in entertainment, business, education, and training.
A system that merges the real and virtual worlds and enables exact 3D registration of virtual and real objects and objects in real-time interaction is known as Augmented Reality (AR). It varies from virtual reality in that it influences how the world communicates with a person rather than completely replacing their real-world surroundings with a virtual or digital one.
People's capacity to be anybody they want to be and do whatever they want to do inside these VR projects is why they are so popular.
Because blockchain VR social platforms and cryptocurrencies are coupled, a lot of money and the Internet have been invested in this industry. These platforms will ultimately decide how the metaverse will be regulated and supervised.
We will be looking at The Top 5 VR/AR Crypto Coins to Watch in 2022, sorted by their Market Capitalization. Note: The list below is ordered by the market capitalization of each project, lowest to highest.
Highstreet (HIGH)
Market Cap: $16,678,711
Unit Price: $1.25
A decentralized play-to-earn metaverse focused on commerce, and virtual reality (VR) support is designed with HIGH Token (Highstreet) as its native token. Highstreet (HIGH) presents a market where in-game things can be exchanged for real-world goods, enabling a two-way financial flow between the physical and virtual worlds. Users can explore the metaverse, battle creatures, and complete tasks while playing the game, all while earning items that are useful in both the virtual and physical worlds.
The project offers a simple, secure, and enjoyable way to make online purchases and aspires to define the new generation of retail.
Highstreet (HIGH) is an MMORPG game that blurs the lines between the real and virtual worlds.
$HIGH Price Action–
Today's Highstreet price is $1.36 with a 24-hour trading volume of $5,077,484. Highstreet coins are currently trading on Binance, BTCEX, MEXC, Bitget, and BingX.
Somnium Space Cubes (CUBE)
Market Cap: $19,036,757
Unit Price: $1.52
Somnium Space has built a VR world with a blockchain-based economy. Selling NFTs and ERC20 in-game currency and providing immersive VR experiences from entertainment to education.
According to their website, they are creating an Open, Social, Virtual Reality world. A world with its economy and its currency. A VR world with its Marketplace, Games, Social experiences, and Virtual Land ownership
Furthermore, A VR world which is fully interconnected and seamless. Fully accessible from any device: PC & VR clients for user's Desktop or an immersive VR experience on mobile devices.
$CUBE Price Action–
The Somnium Space Cubes price today is $1.52 with a 24-hour trading volume of $133,905. You can trade $CUBE currently on Bitget, CoinEx, and Gemini.

Wilder World (WILD)
Market Cap: $20,341,950
Unit Price: $0.1953
Wilder World is a decentralized immersive artist DAO and liquid NFT marketplace Built on Ethereum, Unreal Engine, and the Zero protocol. There are no artist fees in WilderWorld, and the platform's users receive benefits in the form of a special currency.
To improve ownership of 3D digital treasures, WilderWorld is developing a platform with various features. With a more inclusive and engaging experience for everyone, this is expected to transform the game industry.
The In-Game NFTs are the Wilder World's first characteristic. These are not merely works of art but also 3D utilities supported by blockchain and using VR in the game. These include virtual territories and avatars that may be readily sold to collectors and created.
$WILD Price Action –
The Wilder World price today is $0.236160 with a 24-hour trading volume of $855,000. Trading for Wilder World crypto is currently on MEXC, BTCEX, Bitget, BingX, and KuCoin.
Metahero (HERO)
Market Cap – $50,408,409
Unit Price: $0.008766
A deflationary real utility coin called Metahero creates 3D avatars and virtual things that may be used in social media, video games, fashion, the arts, and even medical. Launched in June 2021 with a $10 million startup financing, Metahero aims to accelerate human evolution into a parallel digital realm and advance bitcoin acceptance.

The concept of metascanning—the accurate scanning and creation of usable avatars for the metaverse—is promoted by Metahero.
Over 100,000 people will have the opportunity to have themselves or other goods scanned annually, thanks to Metahero's plans to establish 12 3D chambers worldwide.
Metahero will become a bridge between the physical and digital worlds thanks to the ground-breaking concept. Through its innovative technology, Metahero unites creators, businesspeople, and gamers.
$HERO Price Action–
The Metahero price today is $0.009883 with a 24-hour trading volume of $2,814,255. Metahero tokens trading is currently available on Bybit, CoinTiger, BingX, AAX, and KuCoin.
CEEK VR (CEEK)
Market Cap: $184,956,416
Unit Price: $0.1909
CEEK VR directly connects music artists, athletes, and other digital content creators to their fans in virtual worlds.
According to their website, CEEK enables content creators to monetize their work using CEEK's patent award-winning virtual events streaming platform to reach audiences worldwide. CEEK unlocks new revenue streams for music artists and creators, offering a new way to reach and monetize their fanbase directly. CEEK tokens enable real-time artist payments verified on the blockchain, ensuring fast, efficient and seamless monetization for music artists and content creators.
Smart Contracts govern CEEK virtual reality environments, allowing token holders the ability for flexible, tokenized 'in-world' interactions, rewards, voting, contests, virtual goods, and more 'in-world' transactions utilizing BEP20 compliant Tokens called CEEK.
$CEEK Price Action –
The CEEK VR price today is $0.232242, with a 24-hour trading volume of $65,658,907. Trading for CEEK VR tokens is currently available on MEXC, Bitget, KuCoin, Phemex, and Huobi Global.

Disclosure: This is not trading or investment advice. Always do your research before buying any VR/AR cryptocurrency or investing in any project.
Follow us on Twitter @nulltxnews to stay updated with the latest Crypto, NFT, AI, Cybersecurity, and Metaverse news!
Image Source: nexusplexus/123RF
Gain a broader understanding of the crypto industry through informative reports, and engage in in-depth discussions with other like-minded authors and readers. You are welcome to join us in our growing Coinlive community:
https://t.me/CoinliveHQ