Top 5 AI & Big Data Tokens Below $50 Million Market Cap to Watch in 2022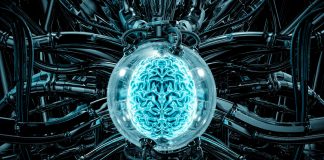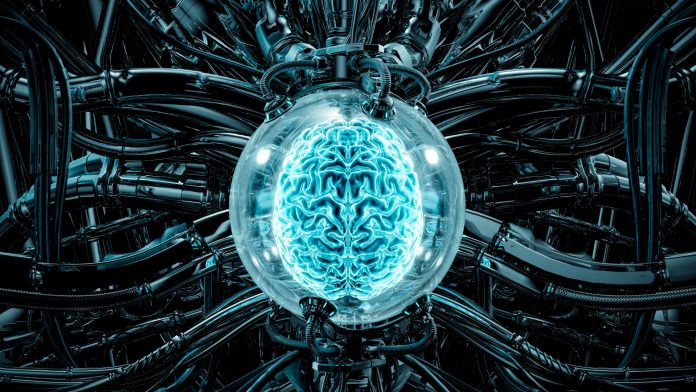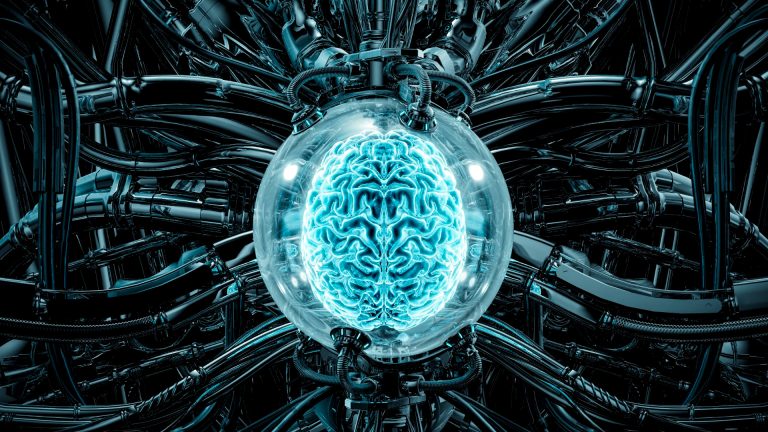 As we've already pointed out in our previous Top 5 AI & Big Data Tokens by Market Capitalization In June 2022, Artificial Intelligence (AI) is the advanced analytics and information streamlining the underpinning of the field of computer science. It is estimated that by 2025, the worldwide AI market will be worth $390.9 billion.
Many significant businesses could be affected by AI's potential for the better. Of course, This covers logistics, blockchain, and the progress of technology. In fact, experts can now predict natural disasters using AI.
These top 5 AI and Big Data Tokens below $50 Million Market Cap are carefully selected because they represent the inevitable future fusion of blockchain technology and artificial intelligence.
Note: The list below is ordered by the market capitalization of each project under $50 Million, lowest to highest.
Streamr (DATA)
Market Cap – $22,067,022
The Streamr (DATA) Project focuses on monetizing data and facilitating frictionless data exchange. It is an Ethereum-based peer-to-peer (P2P) network for real-time data that enables the use of smart contracts to speed up the exchange process.
The Streamr Stack is a hierarchically organized collection of technologies that have been created to optimize Streamr.
This complex supports uninterrupted data transmission in the Streamr network and consists of five blocks:
Smart contracts (responsible for optimizing relations between participants in the network's information market);
Streamr editor (a set of programming tools developed for the project);
Streamr engine (responsible for analyzing, processing, refining data, and monitoring network events);
Data market (a center for data streams and a platform where data is transmitted and received);
Streamr network (used to transfer data).
The Streamr $DATA price today is $0.028754 with a 24-hour trading volume of $7,130,092.
Notably, Vectorspace AI ($VXV) sits below Streamr per market cap at $21,816,500 at the time of writing.
Phala Network (PHA)
Market Cap – $27,825,566
Phala Network is a privacy-preserving cloud computing service that offers computing power comparable to existing cloud services and protects the privacy of managed programs. Based on TEE-Blockchain Hybrid Architecture, developers can deploy confidential smart contracts running inside the TEE Enclaves in the CPU.
Phala Network addresses the issue of trust in the cloud of computing
Phala Network's distributed computing cloud is flexible and private since it is based on TEE-based privacy technology already present in contemporary CPUs. Phala assures that processing power is exceptionally scalable by separating the consensus mechanism from the computation.
Phala can

support other blockchain applications with computing power while safeguarding the data layer as a parachain member of the Polkadot cross-chain ecosystem.

This will open up possibilities such as privacy-protected DeFi trading positions and transaction history, co-computing DID confidential data, developing light-node cross-chain bridges, and more.
The Phala Network $PHA price today is $0.102230 with a 24-hour trading volume of $1,677,000.
Covalent (CQT)
Market Cap – $29,037,347
Covalent uses big data technology to interpret hundreds of billions of data points, providing investors with actionable insights and enabling developers to direct resources toward more important objectives within their organization.

Covalent gathers data from dozens of sources, including nodes, chains, and data feeds, instead of laboriously obtaining it from a select few chains. Following that, the Covalent API provides end-users with tailored data by wallet, including real-time and historical investment performance across all categories of digital assets. The fact that Covalent incorporates all pertinent data into a single API interface and returns this data quickly and consistently is crucial.
They are now preparing to carry out the next stage of Covalent, which is a progressive decentralization that will allow the Covalent Network to be owned and operated by its users, having achieved product-market fit.
The Covalent price $CQT today is $0.113914 with a 24-hour trading volume of $1,904,601.
Alethea Artificial Liquid Intelligence Token (ALI)
Market Cap – $32,797,523
Alethea AI is developing a decentralized protocol (iNFTs), constructing an Intelligent Metaverse populated with communicative and intelligent NFTs.
Alethea AI is at the forefront of integrating AI animation, interaction, and generative AI capabilities into NFTs as the creators of the iNFT standard. Developers can Create, Train, and Profit from their iNFTs in Noah's Ark, the first Intelligent Metaverse in the world, using the iNFT protocol.
According to their Whitepaper, Creators and communities will soon demand to do more with their NFTs, and the Alethea AI team sees the Noah's Ark Intelligent Metaverse as the connective tissue for the numerous NFT projects and owners to bond and create rich, free-flowing, enjoyable, interactive experiences on a crypto-native stack.
The ambitious goal of Noah's Ark is to maintain and advance humankind's culture, myths, and collective intelligence.
The Alethea Artificial Liquid Intelligence Token $ALI price today is $0.021095 with a 24-hour trading volume of $889,157.
SingularityNET (AGIX)
Market Cap – $42,684,391

Thanks to its globally accessible AI marketplace, SingularityNET is a blockchain-powered platform that makes it simple for anybody to "produce, share, and sell" AI services.
Users can browse, test, and buy a wide range of AI services through the SingularityNET marketplace using the platform's native utility token, AGIX. Additionally, the marketplace serves as a venue for AI tool developers to publish and market their products while making performance monitoring simple.
The team behind SingularityNET pioneered the development of an AI known as Sophia, which is described as the "world's most expressive robot."
SingularityNET stands out as the first marketplace that enables customers to try any AI service offered on the market to determine whether it satisfies their needs before making a purchase and developers to sell their AI tools and libraries efficiently.
The SingularityNET $AGIX price today is $0.039707 with a 24-hour trading volume of $2,229,980.
Disclosure: This is not trading or investment advice. Always do your research before buying any cryptocurrency or investing in any project.
Follow us on Twitter @nulltxnews to stay updated with the latest Crypto, NFT, AI, Cybersecurity, and Metaverse news!
Image Source: grandeduc/123RF
Gain a broader understanding of the crypto industry through informative reports, and engage in in-depth discussions with other like-minded authors and readers. You are welcome to join us in our growing Coinlive community:
https://t.me/CoinliveHQ