Top 4 Masternode Crypto Coins to Watch for Profit in 2022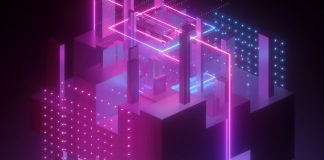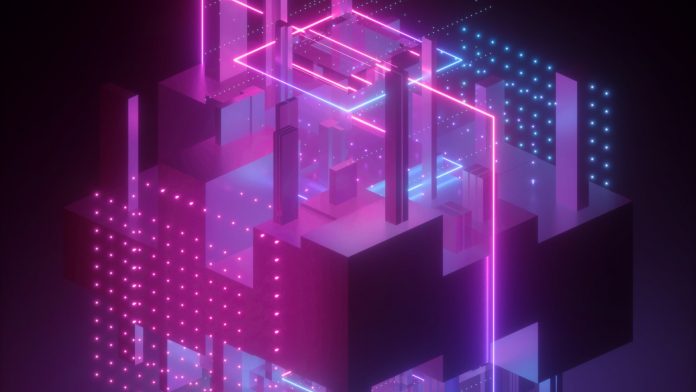 A Masternode is a group of servers that support a decentralized blockchain network. Most Masternodes utilize the Proof-of-Stake or Hybrid Proof-of-Stake + Proof-of-Work consensus process. The immutable blockchain network's masternodes are the nodes that process instantaneous transactions and add new blocks to the network.
What's Unique About Masternode Crypto Coins?
For some cryptocurrency networks, masternodes provide security. The launch of masternodes costs money; therefore, the blockchain attack will need a lot of resources. Second, it takes extensive planning to attempt to disrupt a network secured by masternodes. Not only do nodes take time to set up before functioning correctly, but overriding the consensus mechanism of an existing masternode-based network often takes a long time.
In other words, masternodes ensure the network's authenticity. Masternodes must ensure that the Blockchain is correct and attacks are impossible. Here are the Top 4 Masternode Crypto Coins to Watch for Profit in 2022.
Note: The list below is ordered by the market capitalization of each project, lowest to highest.
Syscoin (SYS)
Market Cap – $97,189,195
Masternode Price: $14.6k
Monthly Income: $118
Monthly ROI: 0.8%
Active Masternodes: 1,300
A smart contract platform called Syscoin will support smart contracts in the Metaverse, the Internet of Things, smart cities, and future interplanetary economies.
Syscoin is the only layer-1 Blockchain that scales with EVM functionality, according to their website.
By safeguarding transactions with its Proof of Work and the network of Bitcoin miners through merged mining, Syscoin helps smart contracts and Rollups. Additionally, Syscoin offers Finality using chainlocks supported by quorums of paid full nodes (masternodes). In addition to maintaining the established Nakamoto consensus and Proof of Work, this Finality enables safer Defi by effectively removing the dangers of 51 percent assaults and long-range miner extractable value (MEV) attacks, to which Ethereum is still vulnerable.
$SYS Price Action –
The Syscoin price today is $0.149574, with a 24-hour trading volume of $8,984,204. $SYS can currently be traded on Binance, MEXC, DigiFinex, KuCoin, and Huobi Global exchanges.
Flux (FLUX)
Market Cap – $111,946,290
Masternode Price: $439
Monthly Income: $5.7
Monthly ROI: 1.2%

Active Masternodes: 8,700
The latest iteration of scalable decentralized cloud infrastructure is called Flux. With Flux, you can create, maintain, and spawn your applications simultaneously across numerous servers. Dapps, Web 3.0, and more ready.
An interoperable, decentralized, AWS-like development environment is provided by the Flux Ecosystem, a fully operational collection of decentralized computing services and blockchain-as-a-service solutions.
The Ecosystem consists of the following components :
Flux

is a native GPU mineable POW (Proof of Work) coin providing incentive for hardware hosters, DAO governance on-chain, and bad actor mitigation.

Flux Nodes

can be run on Raspberry Pi/Home PC/Servers/VPS hardware from anywhere in the world.

FluxOS

An operating system running on top of Linux to manage the network by verifying and benchmarking compute power, deploying, running, and load balancing decentralized applications, managing XDAO governance, and more.

Parallel Chain Interoperability

a DeFi bridge providing access to major decentralized exchanges.

Zelcore

is the official Flux wallet, a premier multi-asset, self-custodial wallet for PC and mobile devices.
$FLUX Price Action –
The Flux price today is $0.472025 with a 24-hour trading volume of $8,310,543. You can trade $FLUX on Binance, MEXC, Bitget, BingX, and AAX.
Horizen (ZEN)
Market Cap – $190,700,117
Masternode Price: $7.4k
Monthly Income: $30
Monthly ROI: 0.4%

Active Masternodes: 4,400
Horizen is renowned for its competence in blockchain technology based on zero-knowledge. Their team has made numerous strides in the field of cryptography, including introducing one of the first zero-knowledge-based scalability solutions and their Ginger-Lib zero-knowledge privacy tool library.
Their blockchain network offers a special sidechain solution that enables programmers to create scalable blockchains that can support tens of thousands of transactions per second while preserving genuine decentralization across thousands of nodes.
According to their website, Horizen is powered by the most robust and secure public infrastructure enhanced with multiple security layers. Horizen's distributed node system ensures its network's scalability, reliability, security, and speed. Horizen is also secured by an improved consensus with enhanced protection against 51% attacks.
Horizen is a completely decentralized blockchain ecosystem with zero-knowledge capabilities that enables enormous scalability and customizable privacy features.
$ZEN Price Action –
The Horizen price today is $15.20 with a 24-hour trading volume of $14,108,784. You can trade $ZEN on Binance, OKX, MEXC, Bybit, and CoinTiger.
Dash (DASH)
Market Cap – $550,442,936
Masternode Price: $50k
Monthly Income: $257
Monthly ROI: 0.5%
Active Masternodes: 4,200

According to its website, Dash wants to be the most scalable and user-friendly cryptocurrency for payments worldwide.
The project depends on a network of masternodes, servers backed by collateral stored in Dash and created to deliver sophisticated services securely, and governance over Dash's proposal system to achieve this. The project's white paper states that Dash aims to improve upon Bitcoin (BTC) by supplying improved privacy and quicker transactions.
Dash's governance structure, or treasury, allocates 10% of the block rewards for the project's development in a competitive and decentralized manner.
$DASH Price Action –
Today's Dash price is $51.14 with a 24-hour trading volume of $79,091,510. You can trade $DASH on Binance, OKX, MEXC, Bybit, and CoinTiger.
Final Thoughts
There are dozens of great masternode crypto coins to choose from if you're adamant about running your node, helping to secure a network, and earning a monthly income from your activities. However, keep in mind that the monthly ROI is relatively low for most masternode cryptocurrencies because the "investment" in the masternode can be recovered by unstaking your coins in the masternode.
The ROI for masternodes could be treated as an APY calculation on the money locked up in the node. If you have the technical know-how, running a masternode isn't such a bad idea, especially given that you can earn a decent monthly ROI from helping support your favorite masternode project.
Running masternodes is much more profitable during a bull market, and the current bear market makes it unprofitable as the valuation of each crypto coin continues to slide. Regardless, if you've never run a masternode, we recommend choosing one of the cheaper options like Flux ($FLUX) to get an idea of what it all entails.
Disclosure: This is not trading or investment advice. Always do your research before buying any cryptocurrency or investing in any project.
Follow us on Twitter @nulltxnews to stay updated with the latest Crypto, NFT, AI, Cybersecurity, and Metaverse news!
Image Source: katisa/123RF
Gain a broader understanding of the crypto industry through informative reports, and engage in in-depth discussions with other like-minded authors and readers. You are welcome to join us in our growing Coinlive community:
https://t.me/CoinliveHQ