Top 3 DeFi 2.0 Tokens to Watch in July 2022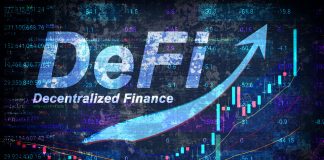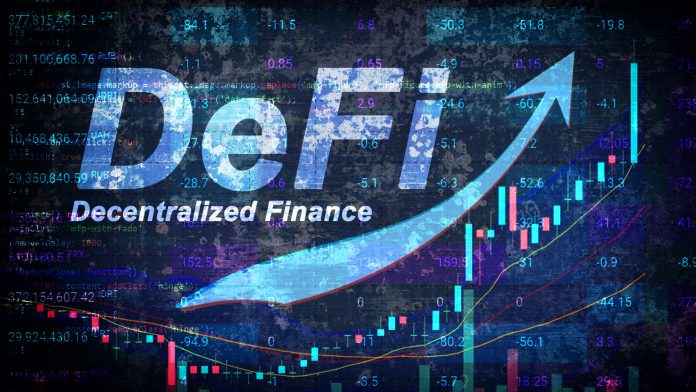 DeFi systems have undergone numerous attempts to be made more effective as they become more prevalent. The hazards involved with DeFi transactions are intended to be addressed by DeFi 2.0, including the erratic nature of cryptocurrencies, security issues with smart contracts, and a lack of loan repayment responsibility.
On DeFi platforms, a value worth $92.3 billion is committed as of July 2022. DeFi 2.0 adds insurance to protect liquidity providers (LPs) who use crypto assets to fund a liquidity pool from potential losses brought on by changing crypto values.
DeFi 2.0 also makes sure that there are no serious flaws in smart contracts. DeFi 2.0 makes loans self-repayable. Loans that are self-repaying are repaid using the yield farming collateral (crypto staked in liquidity pools).
We will dive deeply into the Top 3 DeFi 2.0 Tokens To Watch In July 2022, sorted by market cap.
Note: The list below is ordered by the market capitalization of each project, lowest to highest.
Alchemix (ALCX)
Market Cap – $31,244,388
Unit Price – $23.11
Alchemix Finance is a community DAO and platform for future-yield-backed synthetic assets. The platform uses a synthetic token that reflects a fungible claim on any underlying collateral in the Alchemix protocol to grant you advances on yield farming.
The DAO will concentrate on supporting initiatives that will advance the Ethereum community and the Alchemix ecosystem.
Vaults–Vaults serve as the center for producing yield advances and resemble lending platforms like MakerDAO and AAVE in many ways. The protocol will initially take DAI as collateral.
Transmuter – Users can stake their synthetic assets on the Transmuter and watch as they gradually become their base asset.
Token Distribution – The developers, the DAO, and the community will receive a portion of the Alchemix governance token (ALCX), with the community receiving the majority.
Alchemix DAO – A DAO with the liquid governance token ALCX will oversee Alchemix Finance's governance.
$ALCX has a 24-hour trading volume of $6,320,049. Some top cryptocurrency exchanges for trading Alchemix crypto are Binance, OKX, Bitget, FTX, and BingX.
Uquid Coin (UQC)
Market Cap – $54,196,698
Unit Price – $5.43
UQC is a decentralized virtual currency built on the Ethereum technology trend known as the ERC20 Token. This blockchain asset aims to support the growth of the UQUID ecosystem. Holders of tokens will profit from being able to swiftly and quickly cash out their tokens in this virtual revolution.
Through Defito, a brand-new ecosystem with ideas that have never been seen in the retail industry before, Uquid hopes to build a bridge between DeFi and e-commerce.
Uquid thinks DeFi can support e-commerce companies in expanding quickly and reaching a more comprehensive range of customers globally. The business is also optimistic that its strategy might revolutionize international trade.
Uquid's digital shop, which offers more than 40,000 digital goods like video games, gift cards, subscriptions, and mobile top-ups, is one of the first sites where individuals may purchase utilizing this ecosystem. The platform uses a Lightning Network node to expedite and reduce the cost of transactions. Daily product additions are made, and the e-commerce site has plans to incorporate physical goods soon.
$UQC has a 24-hour trading volume of $3,005,107. Some top cryptocurrency exchanges for trading Uquid Coin crypto are KuCoin, IndoEx, Bibox, VinDAX, and ProBit Global.
Spell Token (SPELL)
Market Cap – $87,442,705
Unit Price – $0.0009254
Abracadabra.money's Spell Token (SPELL) is a reward token connected to the lending platform that uses interest-bearing tokens (ibTKNs) as security to borrow Magic Internet Money (MIM) a stablecoin pegged to the US dollar.
Abracadabra offers separate lending markets that let customers modify their risk tolerance in accordance with the collateral they want to utilize by utilizing the Kashi Lending Technology invented by SushiSwap (SUSHI). Users can put up security and borrow MIM using it. Users can stake their liquidity provider (LP) tokens in Abracadabra's yield farming chances to farm SPELL. Better liquidity is made possible for several cryptocurrency pairings as a result; at the moment, these pairs are Ether (ETH)-Spell Token (SPELL) and Magic Internet Money (MIM)-LP 3pool Curve (3CRV). Using borrowed MIM from their interest-bearing collateral, consumers can also open leveraged farming positions.

Technology Benefits
Users of this system can leverage their positions in interest-bearing tokens, which is one of its benefits. Users create many loops, increasing their leverage by borrowing against their positions and then borrowing against the borrowed stablecoin again. The user only has to pay the gas fee once because everything is completed in a single transaction.
You can farm Spell Token (SPELL) by adding liquidity to one of the various pools. Additionally, SPELL can be staked. Staked tokens accumulate a portion of the platform fees (interest, borrowing costs, and 10% of the liquidation fee for specific markets), which compounds over time.
$SPELL has a 24-hour trading volume of $61,399,137. Some top cryptocurrency exchanges for trading Spell Token crypto are Binance, Bybit, OKX, MEXC, and Bitget.
Final Thoughts
DeFi is the future of Finance and is at the heart of next-generation crypto dApps. The global DeFi market is growing monthly as blockchain technology accelerates the sector with new products and revolutionary services.
Decentralized Finance is inherently an improvement over traditional Centralized Finance as it provides a host of benefits to users. The decentralized nature of DeFi brings the power back to the user, and the permissionless system offers a seamless experience where funds remain under the users' control at all times.
Some argue that DeFi still hasn't reached its full potential, and the next crypto bull market could spell new horizons for DeFi 2.0 projects, some of which are listed above.
Data Source: CoinMarketCap
Disclosure: This is not trading or investment advice. Always do your research before buying any cryptocurrency or investing in any DeFi or DeFi 2.0 projects.
Follow us on Twitter @nulltxnews to stay updated with the latest Crypto, NFT, AI, Cybersecurity, and Metaverse news!
Image Source: kviztln/123RF

Gain a broader understanding of the crypto industry through informative reports, and engage in in-depth discussions with other like-minded authors and readers. You are welcome to join us in our growing Coinlive community:
https://t.me/CoinliveHQ