3 Snowballing Coins That Can Make You Have High Profits: RoboApe (RBA), Bitcoin (BTC), and PancakeSwap (CAKE)
There has been much ado about cryptocurrencies lately. If you're like me, you've been trying to learn as much about them as possible to make a bank trading crypto. While there are many different coins out there, I want to focus on three that have a lot of potential for growth in the foreseeable future: RoboApe (RBA), Bitcoin (BTC), and PancakeSwap (CAKE). Each of these coins has unique characteristics that could make them successful in the upcoming months and years. So if you're looking to make some high profits in the world of cryptos, keep reading!
Innovative & Futuristic Coin: RoboApe (RBA)
Mascots produced for humor are the basis of meme culture. These usually represent an animal famous on the internet. Most meme tokens are created as a joke, just like Dogecoin (DOGE). But RoboApe (RBA) is poised to break those taboos with its primary asset, the (RBA) token. The RBA token describes itself as an innovative and futuristic coin. Unlike others, it focuses on actual uses like eSports. Minimum downtime is applied for every RoboApe (RBA) platform transaction. Half of the transaction fees are burned, and the rest is returned to the wallet owners.
RoboApe (RBA) ecosystem includes the "RoboApe eSports" system, which is prepared to host sports competitions and events. Here, all users can improve their gaming experience and win amazing prizes. In addition, there is a swap protocol called "RoboApe Swap" within the platform. Thanks to this system, members can perform cross-chain token swaps. Additionally, according to the developers, RBA token holders will be involved in the management of the project to support the development and future integrations of the RoboApe (RBA) platform.
Bitcoin (BTC) Is the Original Cryptocurrency
Source: Forbes
Bitcoin (BTC) is a cryptocurrency that was created in 2009. Unlike other currencies, Bitcoin is not regulated by any government or financial institution. Instead, it relies on a peer-to-peer network to verify transactions and create new currency units. Bitcoin (BTC) can be used to purchase goods and services, but it is also often traded on exchanges like a commodity. The market value of Bitcoin fluctuates depending on supply and demand. However, it has shown significant growth in recent years, reaching an ATH of over $67,000 in August 2021. (BTC) can be used to purchase goods and services, or it can be held as an investment. Though any physical asset does not back it, some investors view BTC as a store of value like gold. Its price is very volatile, so investors must be careful when investing in Bitcoin (BTC).
PancakeSwap (CAKE) Awards Their Investors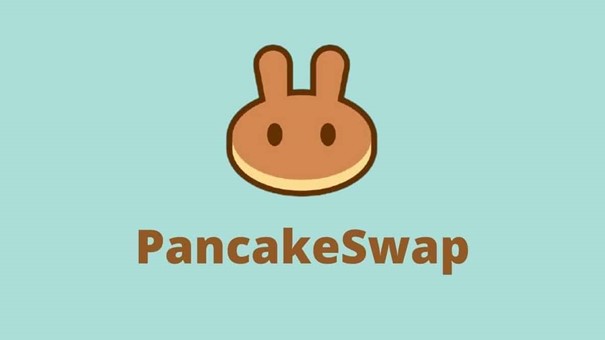 Source: Coingape
Launched in the last quarter of 2020, PancakeSwap (CAKE) reached the highest peak in its history at $45, increasing by four times. PancakeSwap (CAKE), which has a large number of users, is used as a governance token of a decentralized exchange called PancakeSwap. PancakeSwap, which allows users to buy and sell cryptocurrencies, is a protocol that generates income thanks to liquidity and farming.
PancakeSwap (CAKE) project is a platform for trading BEP-20 tokens. Serving as an automatic market maker model, the platform allows users to trade against liquidity pools. Built on the Binance Smart Chain (BCS) network, the PancakeSwap (CAKE) project enables the trading of all tokens with the necessary infrastructure. The assets of the users fill the pools in the project ecosystem. Investors who earn income by locking their assets in this pool are rewarded at the end of specific maturities. The platform has two tokens called (CAKE) and (SYRUP). The (CAKE) token is used for decision-making, while the (SYRUP) token is used for transaction fees.
Food For Thought
RoboApe (RBA), Bitcoin (BTC), and PancakeSwap (CAKE) all could experience exponential growth in the coming months. If you're looking for a way to get in on the ground floor of some burgeoning technologies, investing in RoboApe (RBA) seems like a wise decision.
Links:
Disclaimer: This is a paid release. The statements, views and opinions expressed in this column are solely those of the content provider and do not necessarily represent those of Bitcoinist. Bitcoinist does not guarantee the accuracy or timeliness of information available in such content. Do your research and invest at your own risk.
Gain a broader understanding of the crypto industry through informative reports, and engage in in-depth discussions with other like-minded authors and readers. You are welcome to join us in our growing Coinlive community:
https://t.me/CoinliveHQ