Nested Intends to Democratize Crypto Investment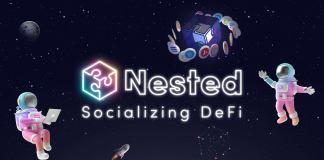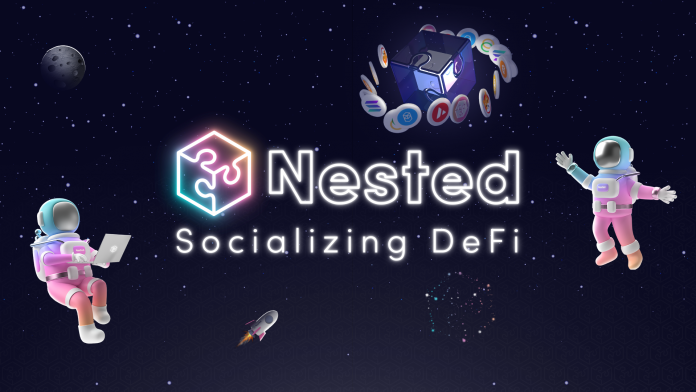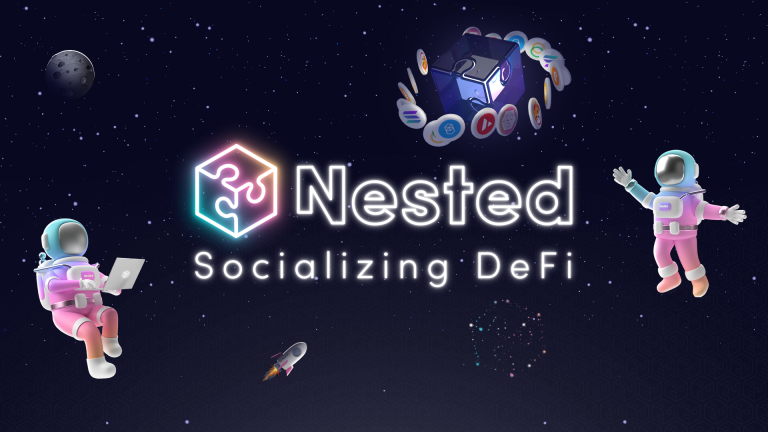 The wilderness of DeFi and its consequent lack of accessibility has warded-off too many potential CeFi users – and makes the possibility of mass adoption all but a sweet dream.
A hard-to-digest user experience that narrows users to diehard crypto fans, steep fees that exclude many, a dire lack of technical guidance leading to expedited liquidations, and the absence of community-oriented mechanisms to incentivize users to share more – DeFi has a lot of work to do before turning the dream of mass adoption into reality.
Hope isn't dead though – it just needs a little push.
Making DeFi Accessible
DeFi must become a reassuring place if it wishes to break new highs.
Nested is a social trading platform that intends to revolutionize DeFi for good by making it social – hence rendering it accessible to CeFi users. In that sense, Nested is trailblazing SocialFi to open up crypto investment to the world.
Multi-chain and built to scale, Nested provides a smooth user experience that reduces web 3 noise, brings social features that tame technicality for newcomers, and implements a solution that enables savvy traders to monetize their knowledge – all while aggregating several protocols together on a single platform.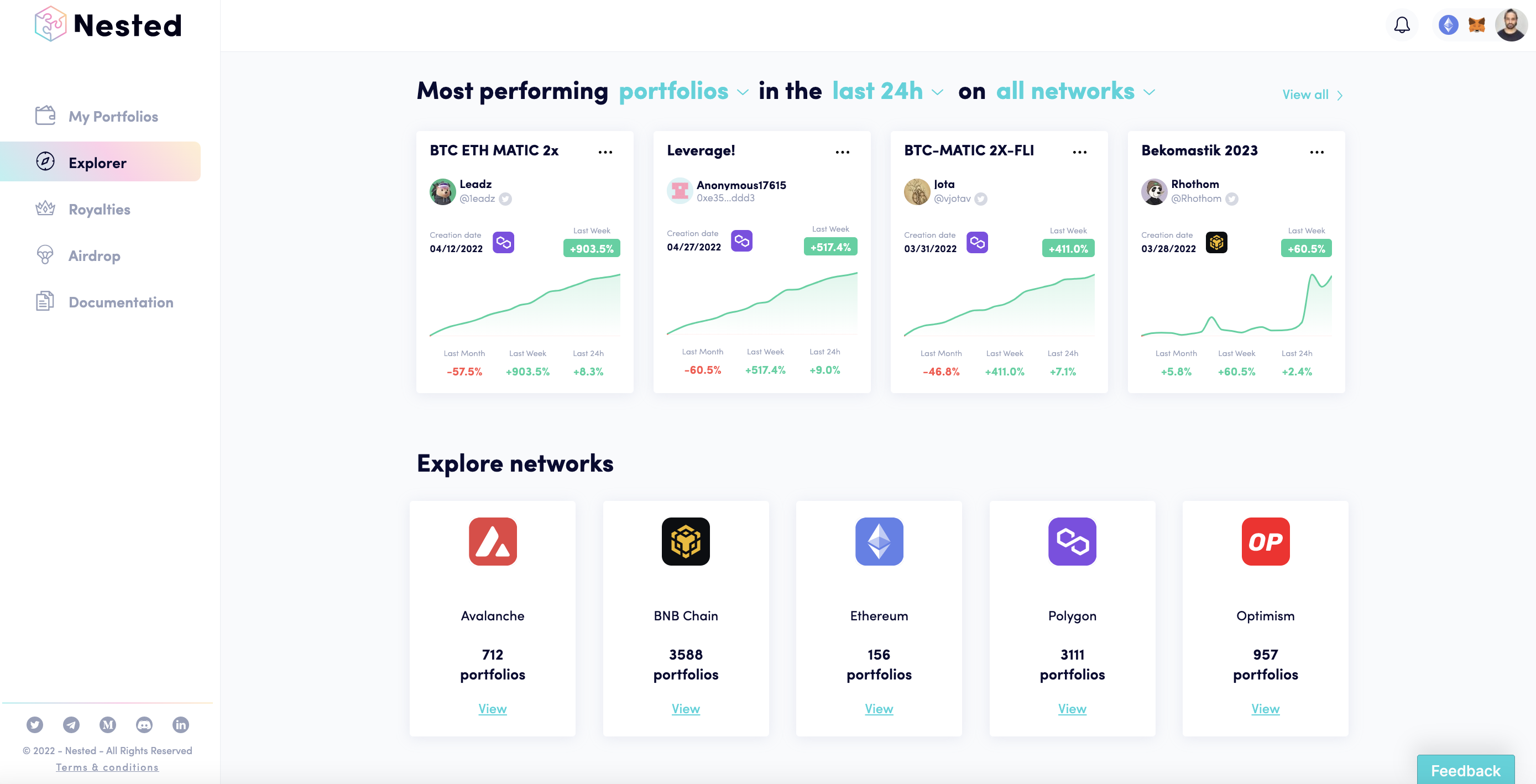 That platform allows users to create financial portfolios — 'Nested portfolios'— enveloped in non-fungible tokens (NFTs) that reflect a chosen set of up to twelve tokens per portfolio.
Users can then freely manage these portfolios, share them with friends or even copy other users' strategies.
Nested allows DeFi newbies to copy strategies that correspond to what they are looking for while giving the opportunity to more experienced DeFi traders, such as community leaders, to earn royalties every time one of their portfolios is copied — and enjoy a seamless asset management experience.
The company's solution makes crypto investment easier, more social, versatile, and affordable thanks to its use of NFT technology that reduces transaction fees and facilitates management – with only one transaction needed for up to twelve assets.
Moreover, the near-total absence of mutual support in Web 3.0 is ironic given that it was built upon the idea of peer-to-peer. It has led to many people giving up.
Bringing a social dimension so that users might benefit from each other is the means to mitigate risks.
This is why Nested's solution lies at the crossroads of social media and crypto trading – to ultimately increase DeFi's accessibility to CeFi users.
Peer-to-peer guidance through an easy-to-use and all-in-one platform that socializes DeFi is the missing element to truly mitigate risks for rookie traders and turn a marginally obscure experience into a more pleasantly mainstream one – SocialFi at its finest.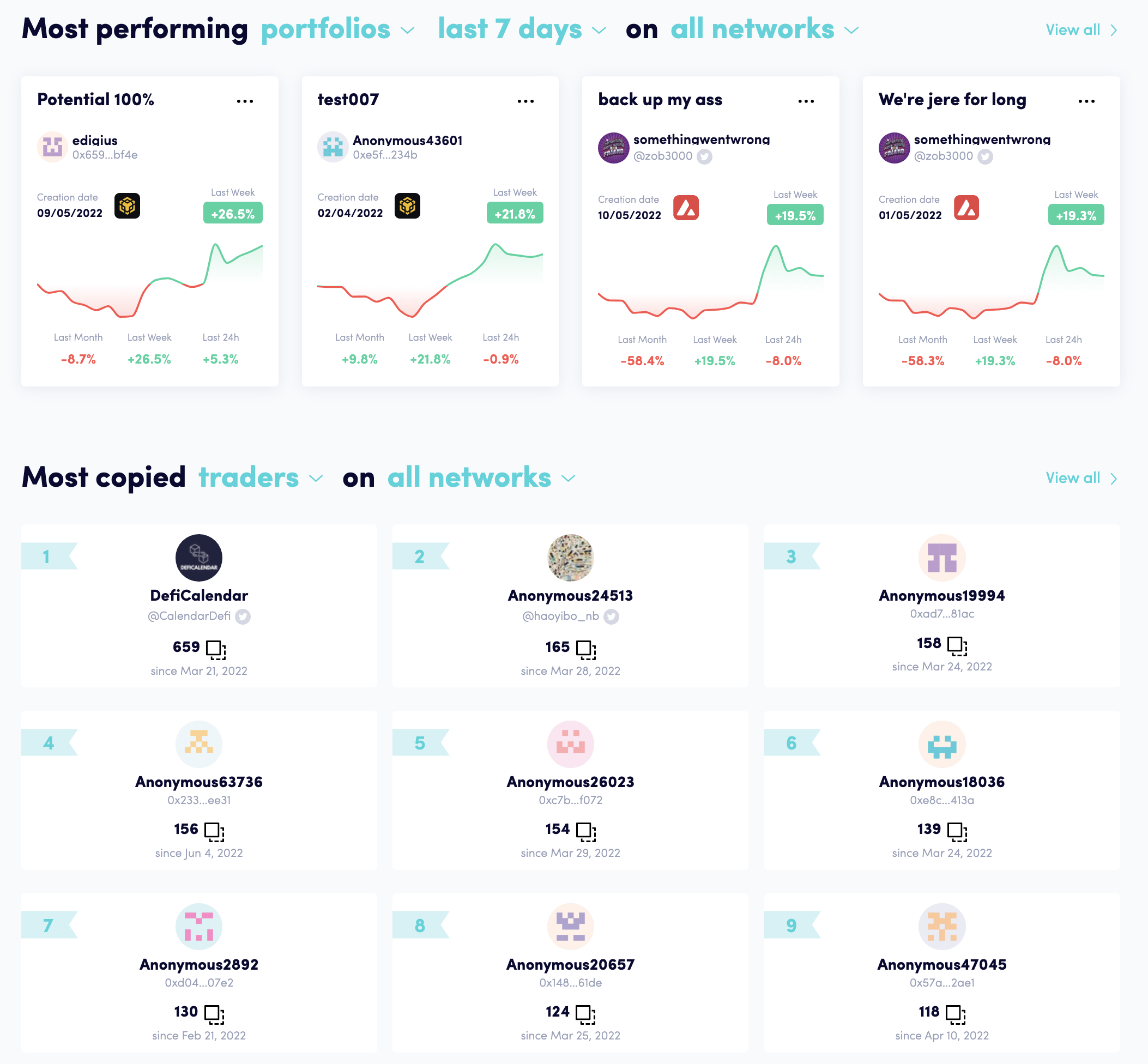 Steady Progress
Nested is conscious that before reaching the masses, it must first convince CeFi users that it is the best-decentralized alternative to what they are accustomed to.
To that effect, Nested is developing a mobile application that will rival those of CeFi while offering the advantages of DeFi – essentially gathering the best of both worlds.
CeFi users are used to smooth onramp and offramp solutions that make investment easy through speedy bank card deposits or even SEPA transfers. Nested intends to align with that approach to simplify DeFi investment.
One of our goals is to abstract Metamask and make the idea of a seed phrase a notion of the past. Users must be able to create a profile and a portfolio in no time like anyone would when creating an Uber account.
This, in part, will be made possible by building a wallet on top of a seedless non-custodial solution – such as Magic Link – inside of our solution.

All this will provide our users with new portfolio and wallet management features that ease authentication as well as on and off-ramp processes like on Binance or Coinbase.
Finally, being DeFi native usually induces that one must manually alternate between chains to trade. This however would not make for a simple user experience.
This is why Nested intends to become cross-chain by the end of 2023 – once the technology will have matured enough and be more applicable.
In the meantime, Nested has plenty of advantages that put it ahead of the curve against its competitors. Its innovative social focus and usage of NFT technology combined with the fact that it is decentralized and aggregates several protocols make it all a top runner.
Nested is backed by some of the most prominent actors of the crypto sphere – like Alan Howard, CMT Digital, Jump, and Republic Capital –who believe in the platform's vision and in what the team tries to achieve.
#FromCeFiToDeFI
Nested's official links:
Disclosure: This is a sponsored article. Please do your research before buying any cryptocurrency or investing in any service.

Gain a broader understanding of the crypto industry through informative reports, and engage in in-depth discussions with other like-minded authors and readers. You are welcome to join us in our growing Coinlive community:
https://t.me/CoinliveHQ